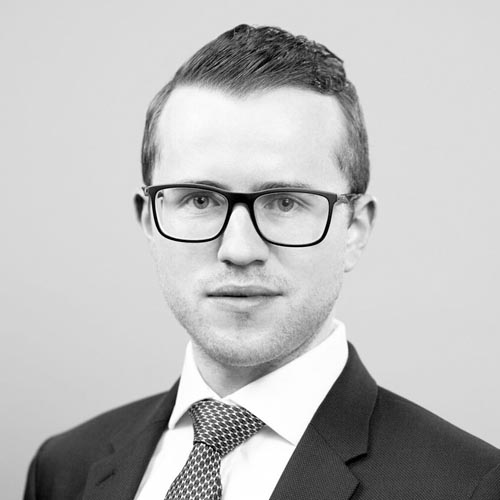 Kevin Bowles | Senior Associate*
Kevin has a successful practice in all areas of criminal law, both publicly and privately funded, particularly in major drug conspiracies, complex fraud, organised crime and serious sexual offences.
Kevin has represented clients in all tiers of the criminal justice system, from the police station, up to the UK Supreme Court. Kevin uses his experience and judgement to develop a clear strategy, unique to the issues of each case to secure the best possible results for his clients.
Diligent and methodical in his approach, Kevin's early involvement in a case can make the difference between being charged with an offence or not. Should matters progress to court he is thorough in his preparation and has a consistently high acquittal rate.
Kevin also has a growing niche practice in pharmaceutical services. He has attended various courses on MHRA prosecutions and has acted for individuals who have fallen foul of MHRA regulations.
Recent Cases:
R v MHA – Reading CC – Twelve handed murder. It is alleged that the deceased was hunted down and stabbed to death with a samurai sword. The case has received widespread media coverage.
R v RK – Wood Green CC – Conspiracy to supply multiple kilos of import quality cocaine. Encrochat case.
HMRC v LH – Upper Tier Tax Tribunal – £13 million VAT fraud.
R v AC – Harrow CC – Conspiracy to supply multiple firearms and class A to undercover police officers.
R v EE – St Albans CC – Six handed conspiracy to produce industrial amounts of cannabis using high tech hydroponics and automation equipment.
R v KL – Wood Green CC – Kidnap – Four handed kidnap involving use of weapons and threats to life.
Notable Cases
Drug conspiracies
R v KY – Canterbury CC (2020) – Importation of 16 KG of high purity cocaine.
R v BA – Bradford CC (2020) – Eight month conspiracy to supply large amounts of cocaine and heroin throughout Yorkshire.
R v FM – Nottingham CC (2020) – Cultivation of over 300 cannabis plants in a converted property.
R v VB (2018) – Kingston CC – Seven handed conspiracy to supply multiple kilograms of imported cocaine per week and exportation of the cash proceeds to mainland Europe. National Crime Agency (NCA) case.
R v MG (2018) – Harrow CC – Possession with intent to supply 50kg high purity cocaine. NCA case.
R v KC (2017) – Southwark CC – Five handed conspiracy to supply cocaine & heroin with a street value of £9 million. NCA case.
R v SB (2017) – Nottingham CC – Six handed conspiracy to supply class A drugs throughout Nottingham, including the prosecution of a solicitor which received nationwide media attention.  NCA case.
R v TH (2016) – Southampton CC – Conspiracy to supply 15kg cocaine by an Organised Crime Group. NCA case.
Fraud and Money Laundering
R v SY – St Albans CC (2020) – Money Laundering of £260,000 after a fraudulent sale of a property without the owner's knowledge.
R v CT – Kingston CC (2020) – Confiscation proceedings relating to a £4.1 million jewellery heist.
R v RS Luton CC (2019) – Confiscation relating to a large scale conspiracy to supply cocaine and heroin.
R v GK (2018) – Kingston CC – Money Laundering – Organised Crime Group exporting £16 million in cash to a number of European destinations. NCA case.
R v AV (2017) – Southwark CC – Four handed Conspiracy to Steal clothing valued at £300k from a high street fashion chain.
R v AA (2017) – Birmingham CC – Confiscation – Successfully rebutted the Crown's assumption that this defendant had hidden assets.
R v MU (2016) – Northampton CC – £45k Tax Evasion on importation of tobacco.
Serious Crime
R v JR – Harrow CC (2020) – Fourteen handed Kidnap & Blackmail conspiracy.
R v RI – Northampton CC (2020) – Conspiracy to steal 350 sheep throughout Northamptonshire. This case received significant media coverage.
R v AD (2019) – Court of Appeal – Possession of a Firearm with intent to endanger life.
R v JG (2019) – Snaresbrook CC – 36 Handed Conspiracy to Pervert the Course of Justice –Nationwide conspiracy involving government hired security officers to illegally remove electronically monitored tags of criminals.
R v GH – Canterbury CC (2018) – Possession of a Disguised Firearm – Mandatory minimum 5 year sentence avoided after successfully demonstrating 'exceptional reasons.'
R v FS (2018) – Harrow CC – Five handed kidnap. Cell site evidence and mobile phone communications were obtained to disprove the prosecution case.
R v OK (2017) – Canterbury CC – Causing Death by Dangerous Driving & while over the legal limit for cannabis – A hefty prison sentence was avoided and the Court were persuaded to order a suspended sentence.
R v MH (2017) – Hendon MC – Football Violence – Successfully opposition a Football Banning Order.
R v ZP (2016) – Old Bailey – Attempted Murder where the client was suspected of stabbing a personal rival in his own home.
Extradition
Republic of Ireland v AL (2020) – Westminster MC – Extradition of a suspect wanted for murder in Ireland.
WW v Poland (2018) – Supreme Court – Kevin represented the lead applicant in a landmark appeal to the Supreme Court concerning the legality of extending a European Arrest Warrant after its expiry date.
Government of the Republic of Rwanda v CM – The High Court – Kevin was part of the team which represented the Mayor of a Rwandan district in a second attempt by Rwanda to extradite in relation to allegations of being a principal organiser of the genocide and having directly participated in multiple murders. Extradition refused on the grounds that CM would face a real risk of an unfair trial, if extradited. Decision upheld on appeal before the High Court.
Professional Memberships
Young Fraud Lawyers Association
London Irish Lawyers Association
London Criminal Courts Solicitors Association (LCCSA)
*Consultant with Sperrin Law