London, 28 July, 2021: Leading Crime and Fraud boutique firm Sperrin Law is delighted to build its offering for English Law disputes involving Korean companies and individuals with the hire of Andrew King as a Partner.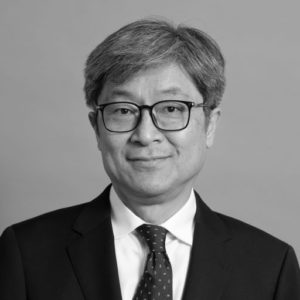 Andrew joins with his team from his own firm, bringing the leading English law disputes practice serving the 50,000-strong Korean business community in the UK to Sperrin.
He is a civil litigator with great experience in the fields of litigation, intellectual property, contract matters, defamation, immigration and employment. He is also specialised in sports and entertainment law, acting for high profile individuals and businesses.
Andrew is an active participant in the Korean community of New Malden, the largest such community in Europe, and has built relationships with various businesspeople and corporations within the community as well as in South Korea over the course of many years. He is well-known for helping South Korean companies and people work in and migrate to England, providing guidance and legal assistance in areas that may feel foreign to them.
He graduated from Seoul National University after majoring in Mechanical Engineering and went on to study Economics and Mathematical Econometrics at the London School of Economics and Political Science (LSE), before studying law at the Law School of Kingston University and the University of Law.
Andrew commented: "I receive more and more enquiries from Korean companies both in South Korea and the UK seeking help with high-value matters, particularly financial crime and fraud, as well as civil issues. Joining Sperrin Law makes perfect sense because the team's criminal expertise means together we can help clients with their most difficult legal issues."
Patrick Dorrian, Sperrin Law's Managing Partner, added: "We're delighted to have Andrew and his team on board. Korean companies invest billions in the UK every year and it is inevitable that disputes will arise. Sperrin Law's experience across criminal and civil disputes positions us perfectly to advise companies and individuals in legal difficulty."
Joining Andrew at Sperrin Law are two trainees:
Min Chung, is part of the civil litigation team. After majoring in Business at Yonsei University in South Korea, Min completed her law degree and is soon to finish the Law Practice Course at BPP University. Prior to training as a lawyer she worked in the commodity markets as an international trader.
Tae Dong Huh, who is also currently part of the civil litigation team. Tae studied law at the University of Sussex and completed his LPC at the University of Law. Prior to working with Andrew he was a paralegal for a leading IP law firm in London.