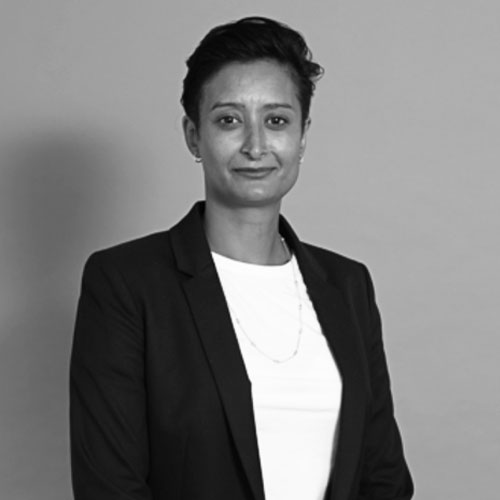 Amita Patel | Senior Associate
Amita is a Senior Associate at Sperrin Law She qualified in 2005 and has specialized in criminal law throughout her highly successful career. Amita is an accomplished litigator with extensive knowledge of and experience in matters involving internal and external investigations and prosecutions under the full range of potential criminal offences.
Amita is tactical in her approach throughout the criminal process and firmly believes that being proactive in the very early stages of any criminal investigation is essential to achieve the best possible outcome. She routinely makes strategic, robust representations to the relevant prosecuting bodies to discontinue a case or to secure a plea to a lesser charge.
Amita is highly experienced in complex and wide-ranging criminal investigations including those with a financial dimension. She has represented individuals being investigated by the SFO, HMRC and NCA and understands how to navigate what can often be a complex, protracted investigation. She has defended on a wide spectrum of cases from driving and theft matters to very serious assaults and county line drug supply matters. She has also successfully defended on charges of death by dangerous driving and murder.
Amita is approachable, calm and patient and her clients consistently feel assured as a result. Amita has a particular interest in youth justice and understands how essential it is to be the voice for young people in the criminal process.
Amita has an excellent professional relationship with court staff, barristers and work colleagues. She is a member of Women in Criminal Law as well as a member of the LCCSA.